Strange Mono Benefit For Prevention Point 7"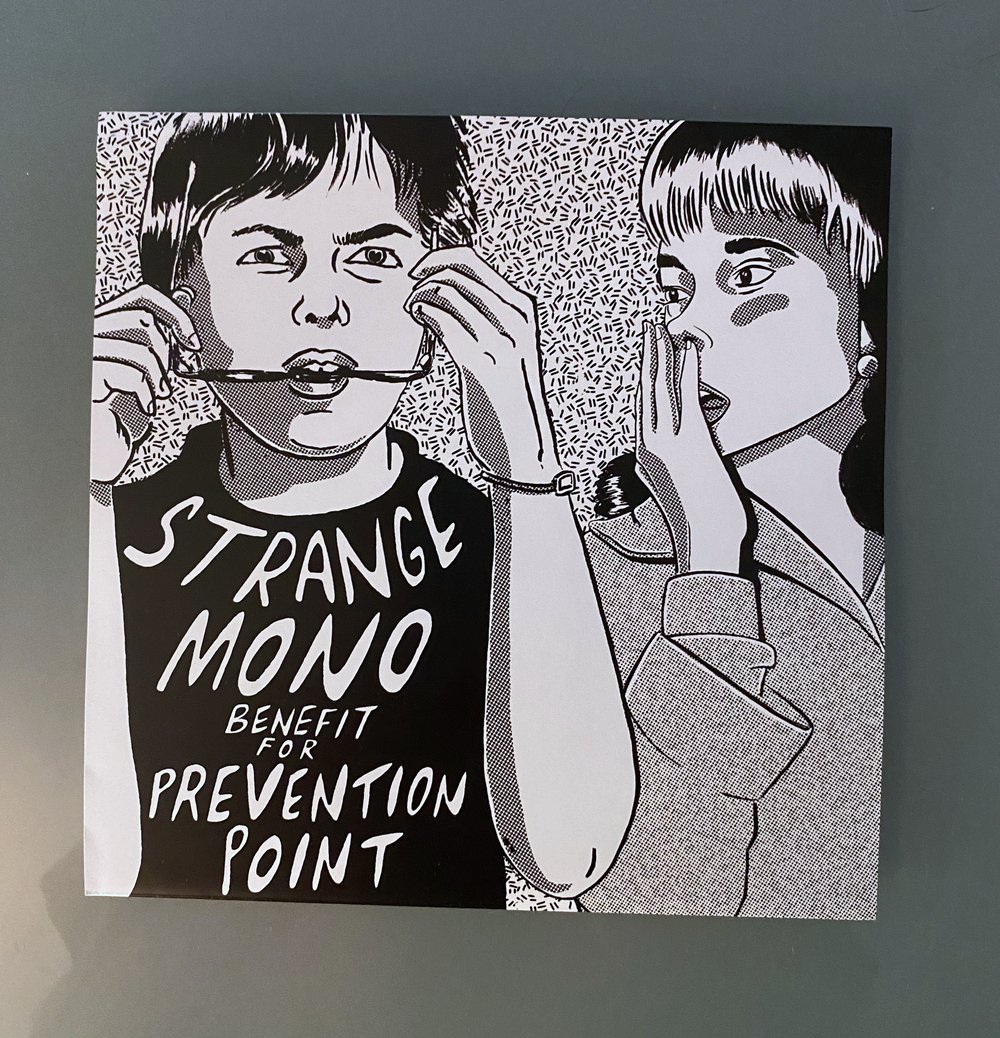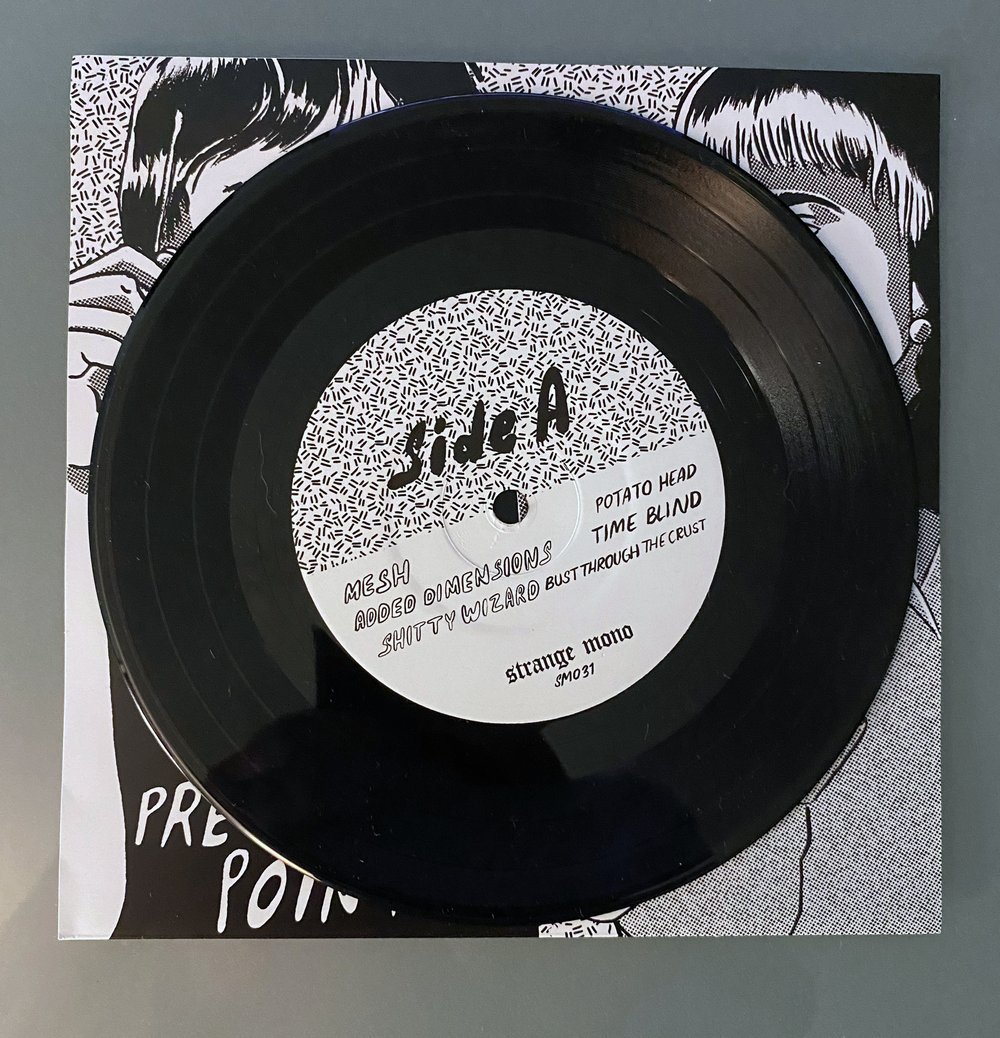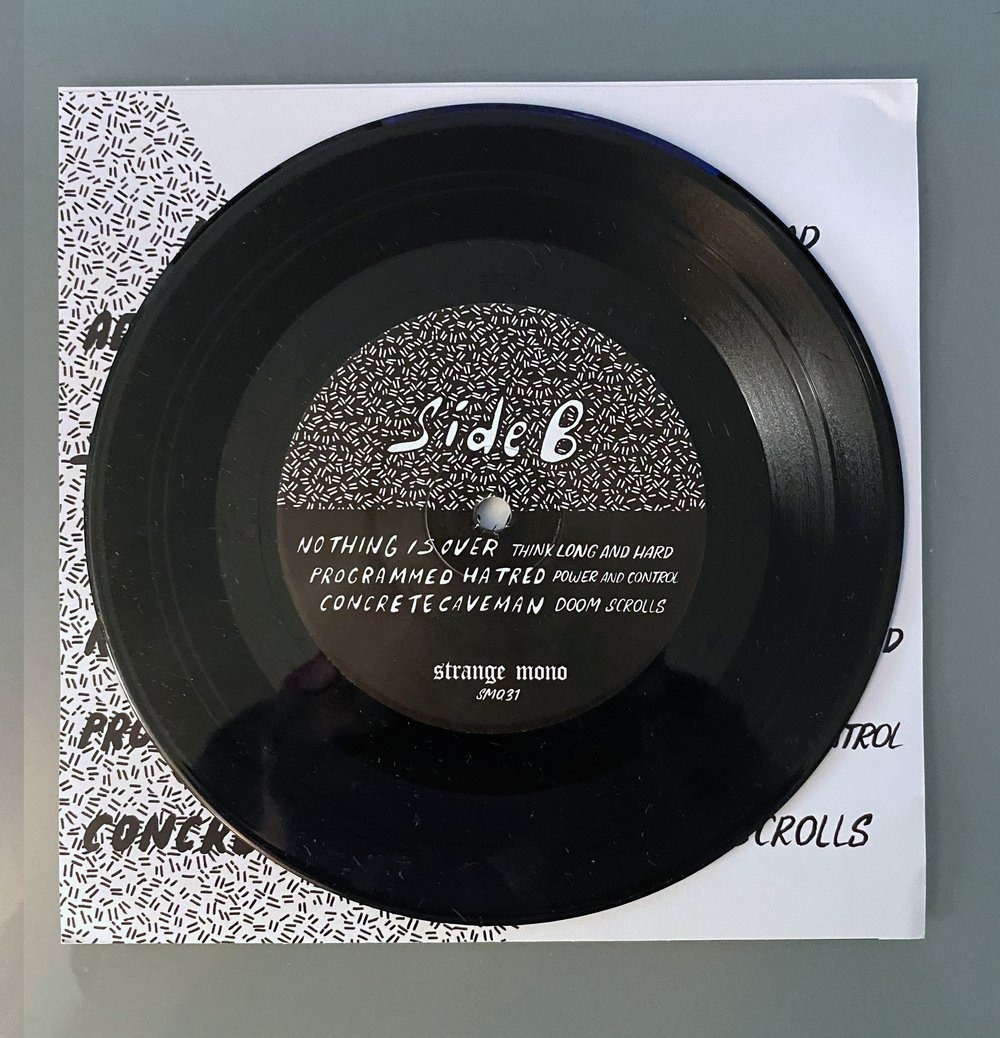 Strange Mono is announcing our Benefit For Prevention Point 7". This compilation features six of Philly's best Punk / Hardcore bands. All proceeds are being donated to Prevention Point a harm reduction charity serving Philadelphia and the surrounding area.
Mesh "Potato Head"- Philly based four-piece punk band Mesh released their well-received self-titled tape in the Summer of 2020, and haven't released new music until now! This opening single titled "Potato Head" is a brief, explosive homage to classic synth skronkers Devo. The song features entwined angular guitar-duo riffing, mid-tempo, motorik drums, and intermittent synthesized bleeps and bloops all propelling a single verse and chorus chanting in monotone about the dismemberment of nostalgic childhood toy, Mr. Potato Head. "Potato Head" is a dizzying, frenetic, catchy song that will get your head bobbing and your feet dancing blissfully into an open manhole.
Added Dimensions "Time Blind"- Sarah Everton, formerly of Blowdryer and Bleeding Rainbow, returns with her newest enclave, Added Dimensions. Added Dimensions is an exploration of New Wave and classic punk peering through a distorted, dystopian kaleidoscopic lens. Sarah released her debut self-titled tape in 2021, receiving much acclaim from the DIY community and the journalists over at Maximum Rock N Roll. This single "Time Blind" explores feelings of malaise and existential exile delivered with an effortless-feeling catchy melody. The sound is electric and metallic, like licking a battery. The perfect soundtrack for smoking cigs in space.
Shitty Wizard "Bust Through The Crust"- Philly's Shitty Wizard are masters of comically perverse and nihilistic hyper-infectious party punk. Taking cues from bands like Mondo Bizarro era Ramones, GG and The Jabbers, and The Dead Boys, they deliver explosive rock n roll that prods the listeners with sardonic beer-soaked unbridled earworms. This track "Bust Through The Crust" takes its audience on a jet-fueled, powerful odyssey of kicking dicks and, well, busting through the crust. Hot licks, caveman drums, and guttural catchy vocals make "Bust Through The Crust" every hesher's wet dream. One listen and you'll be drinking gas and pissing fire like a real psychedelic cowboy.
Nothing Is Over "Think Long and Hard"- Hardcore punks Nothing is Over deal in unrelenting thrash and hardcore crossover that is equally pummeling and enlightened. On their single "Think Long and Hard", the group hammers the song into your skull with dogged, chaotic yet dialed drums, powered by 80's hardcore riffs which lay the foundation for clear and powerful primitive vocals. The song's arrangement is well-plotted and has incredible structural dynamics. Thematically, the lyrics convey feelings of visceral contempt and foreboding revenge lust. Throw in a ten second absolutely insane shredding guitar solo and you've got local crusters pulverizing each other in the pit like its Black Friday at Walmart.
Programmed Hatred "Power and Control"- Half man, half machine, Philly's Programmed Hatred are a grab bag of power electronics, hardcore, powerviolence, and cyber punk inundated with samples and a heavily anti-capitalist, anti-police ethos. Their newest single "Power and Control" is a forty-five second nuclear war. This song takes a bleak, spastic yet memorable jaunt into a digital hardcore hellscape. Its sound is cohesive and congruent but fresh, unpredictable and unhinged: a post-apocalyptic hallucination. Prepare to be uploaded, assimilated, and annihilated by the next generation of heavy music.
Concrete Caveman "Doom Scrolls"- Concrete Caveman take a calculated, sadistic, yet artful approach to heavy music. They are masterfully-versed in punk and metal, and their songwriting is a brutal blend of these genres. Their newest single "Doom Scrolls Master" is a mid-tempo, heavily-textured, expansive composition. The guitars bleed metallic dirge over pulsing, stompy drums in a focused and controlled arrangement. The vocals are largely influenced by toothy classic American hardcore, feverishly barking and snarling. Nothing is overplayed, creating a sense of tension and control. "Doom Scrolls Master" is a raw and feral conceptual beast, untethered, free-falling, and decimating everything in sight.