Be Nothing - Be All The Nothing You Can Be (SM045)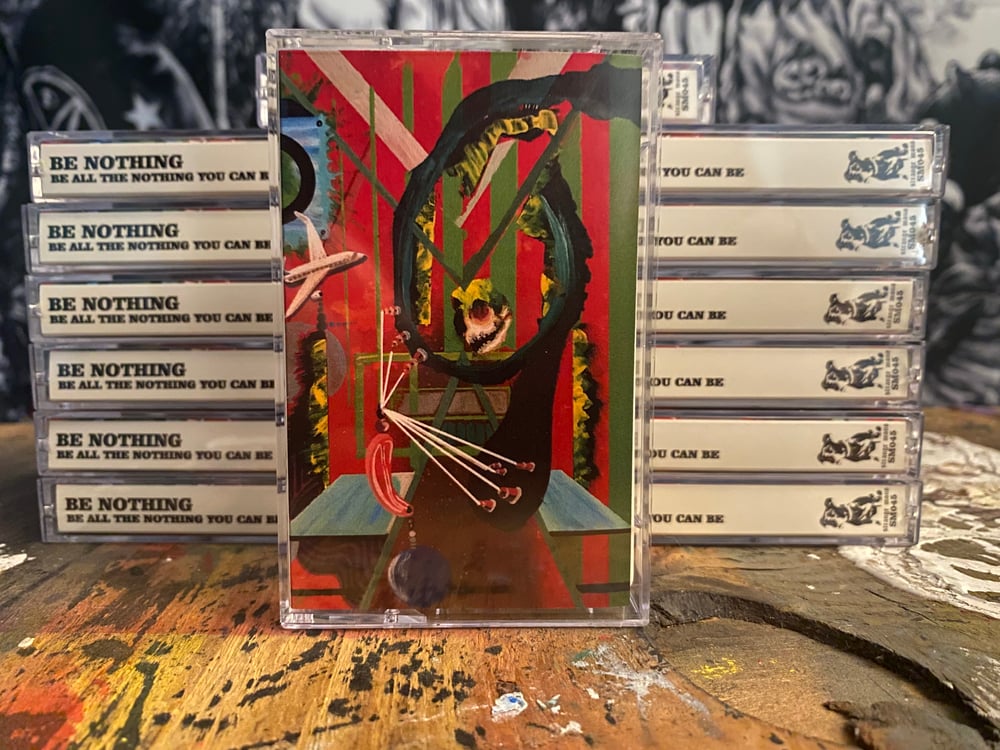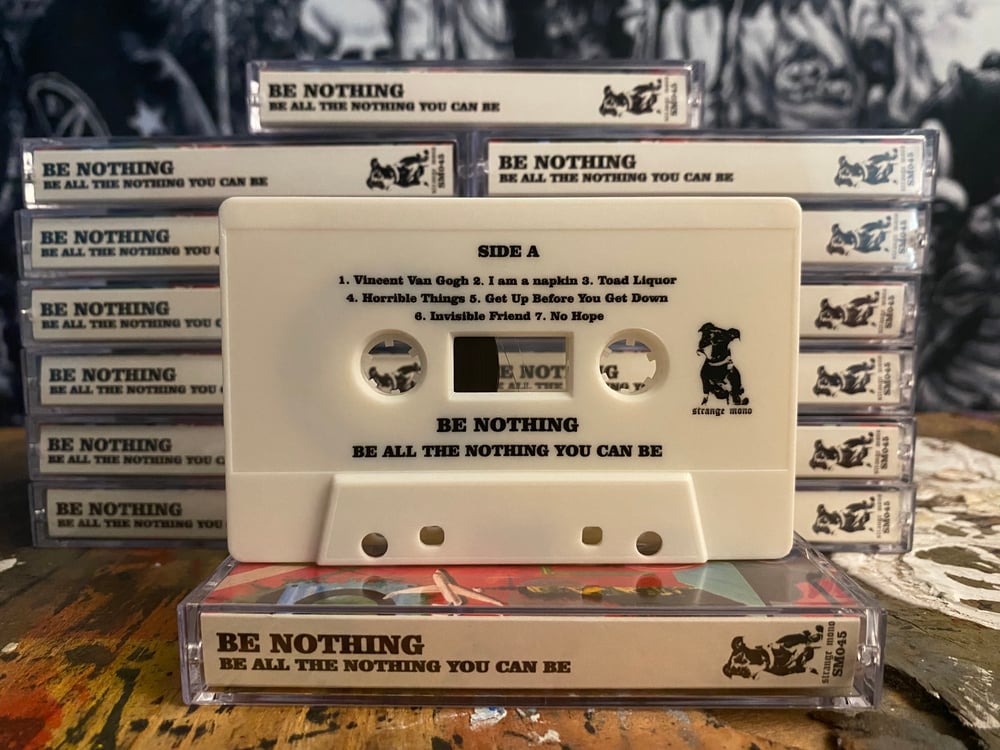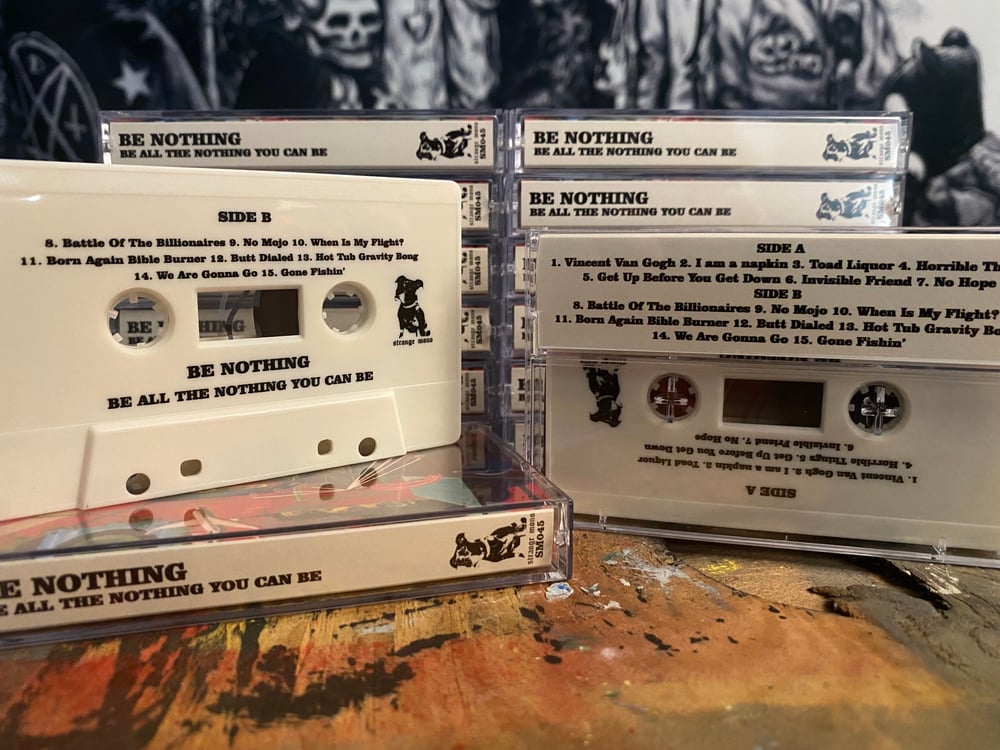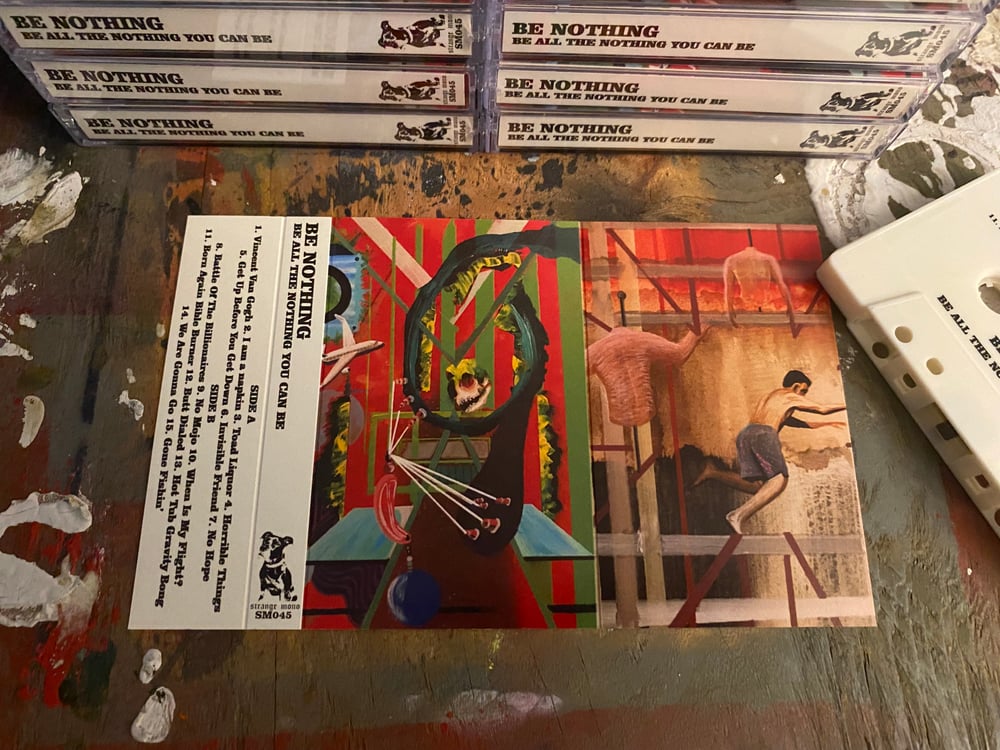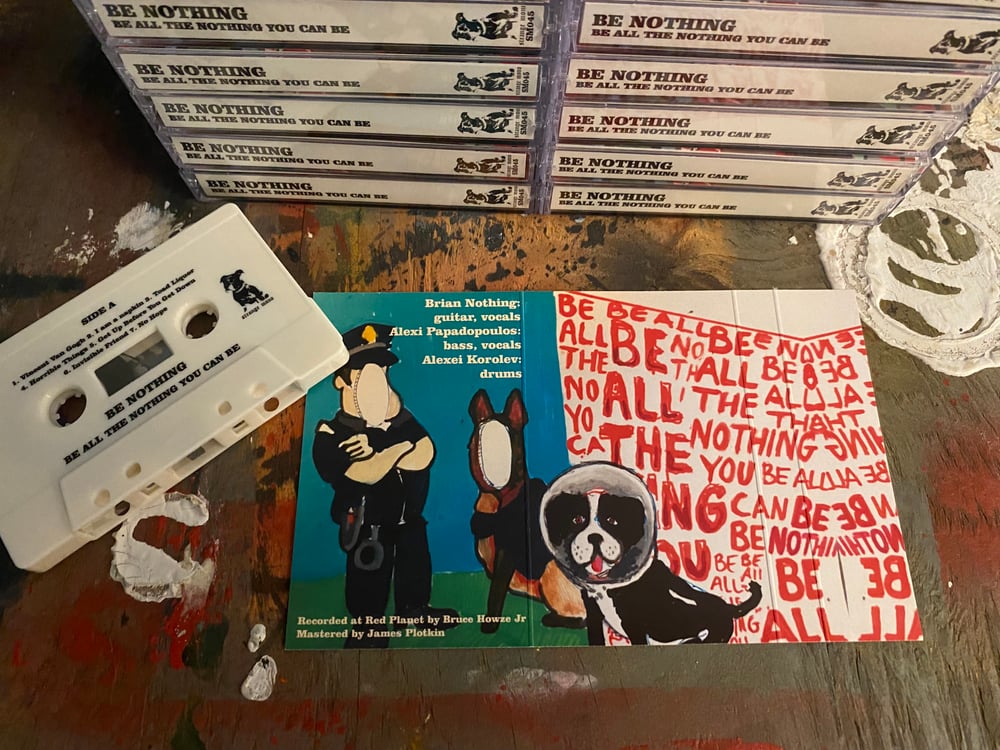 Be Nothing - Be All The Nothing You Can Be (SM045)
Cassette
Strange Mono
Be Nothing's second full length album "Be All The Nothing You Can Be" available September 15. This follow up to the trio's 2020 Self Titled Album offers more of their signature riff heavy, sarcastic punk. Be Nothing–west philly punk stalwarts Brian Nothing, Alexi Papadopoulos, and Alexei Korolev– Have a sound somewhere between The Butthole Surfers, Devo, and The Ramones. Short tight songs, deadpan lyrics, and riffs that'll worm their way deep into your frontal lobe. Tracks like "Vincent Van Gogh" and "Battle Of The Billionaires" play out like stadium anthems while "I Am A Napkin" and "Born Again Bible Burner" drip with attitude.
Frontman Brian Nothing (Urine Trouble, Beer Breakfast Dungeness Crab, Syzlak) has an unmistakable style. As soon as you hear his voice you know it can't be anyone else. With bassist Alexi Papadopoulos (Stinking Lizaveta) and Drummer Alexei Korolev (The Company Corvette) Be Nothing epitomizes the power trio dynamic.
An accomplished painter, this album features original artwork by Brian Nothing.
Recorded by Bruce Howze Jr at Red Planet Studio and mastered by James Plotkin.
This album is a perfect showcase of the band's unhinged vibrations.