Concrete Caveman - Feral LP (SM042)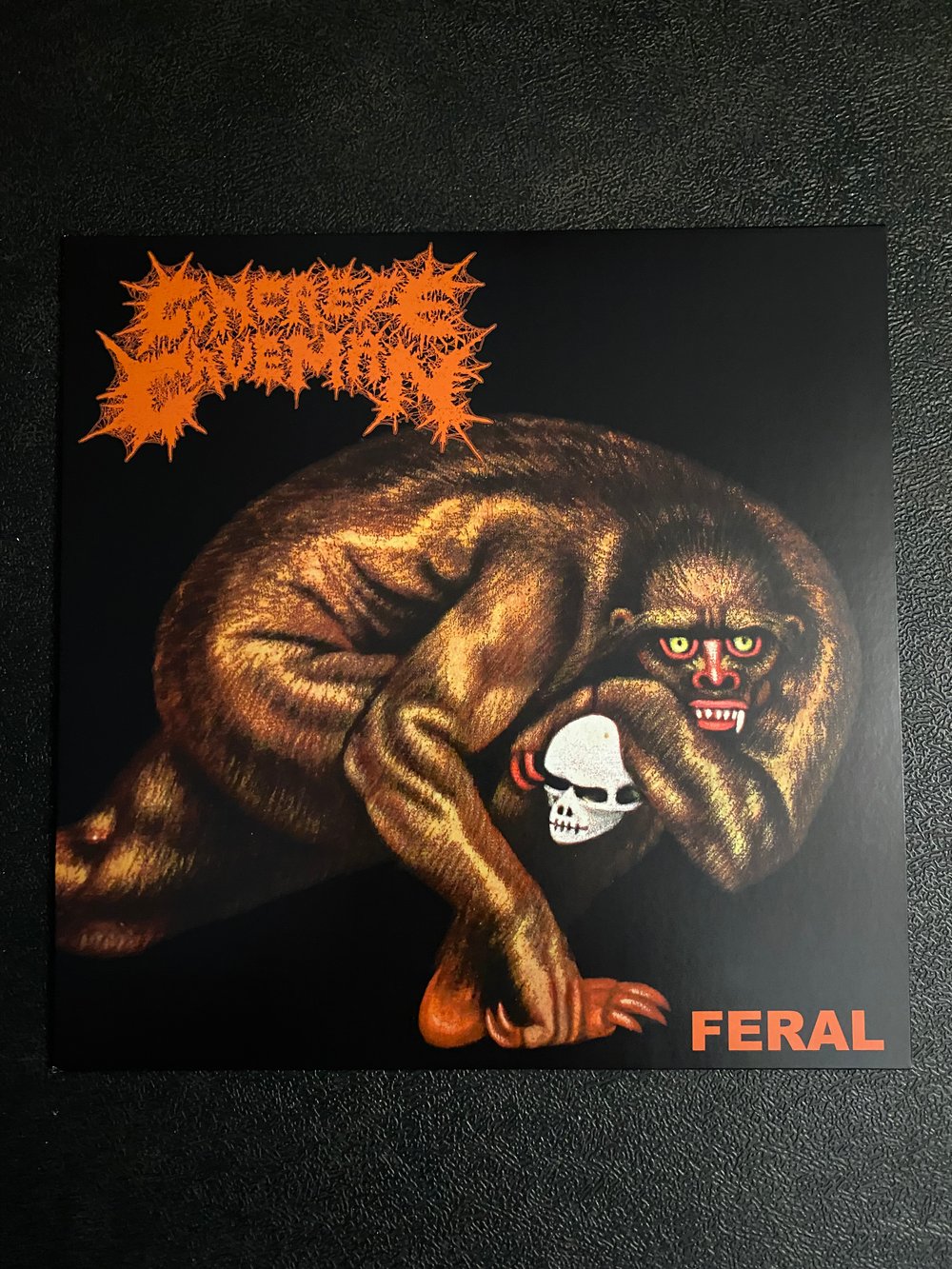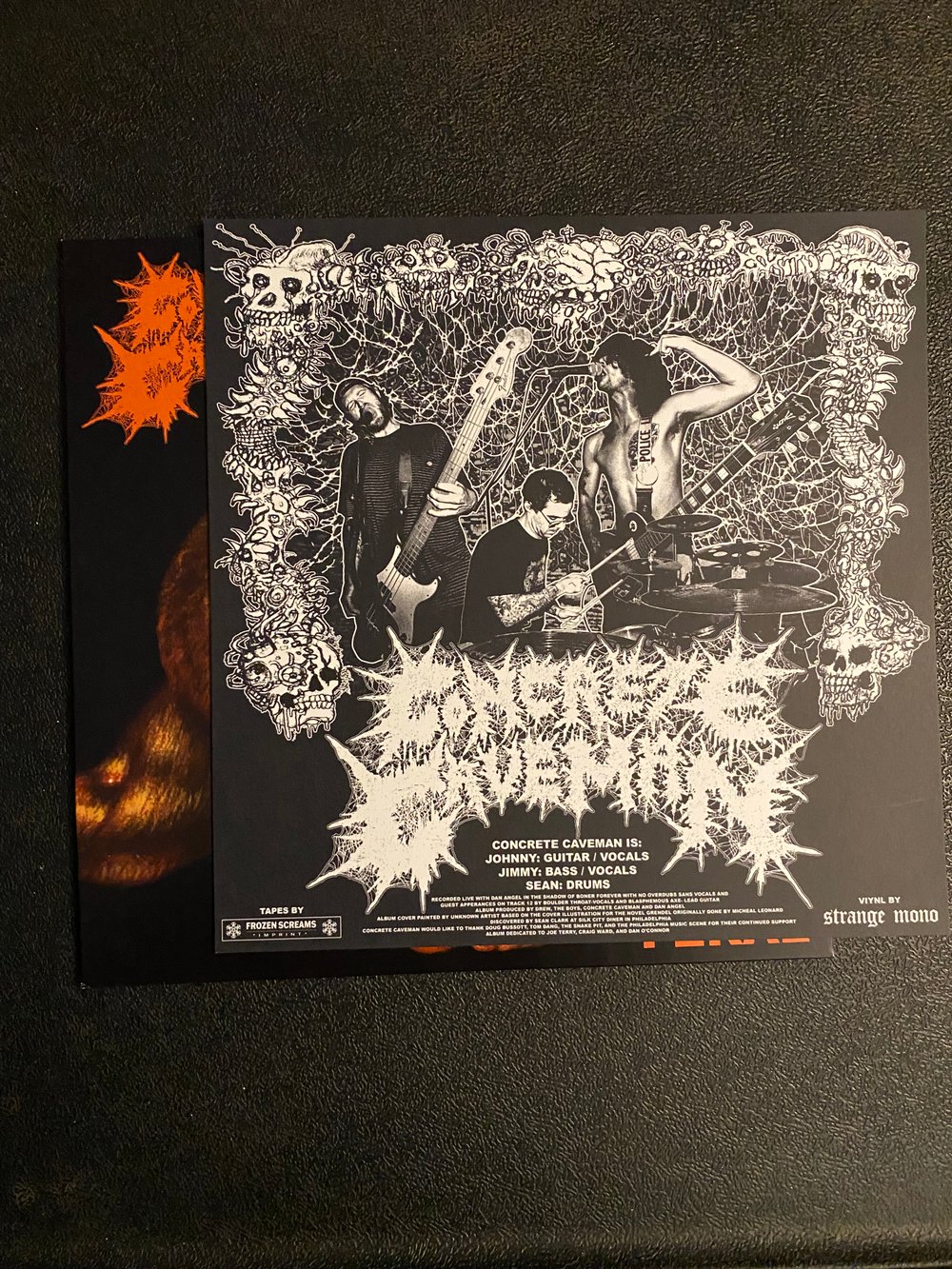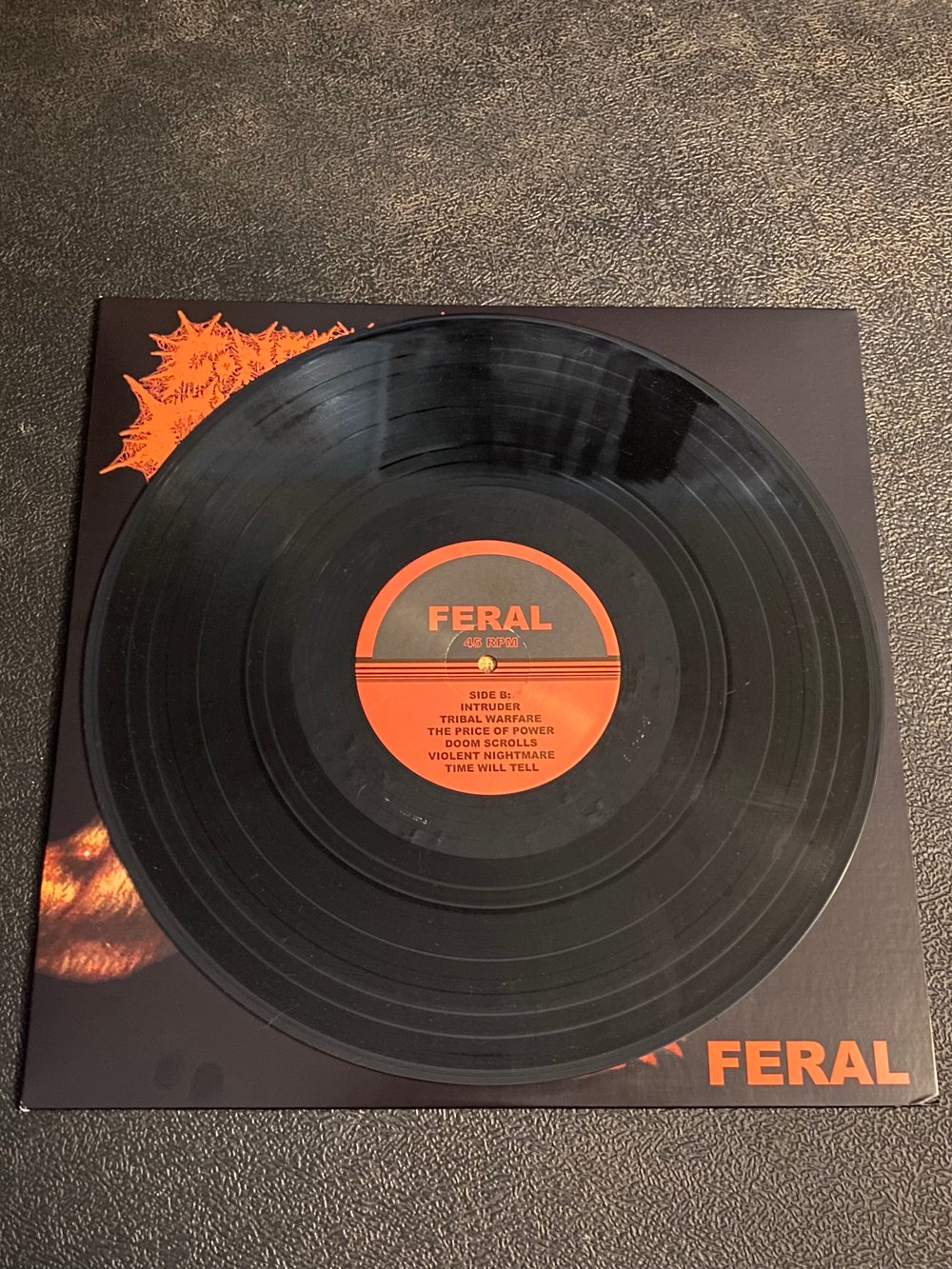 Concrete Caveman - Feral LP (SM042)
12" Vinyl
Release Date 11/10/23
PRE-ORDER
**RECORDS WILL SHIP ON OR AROUND 11/10/23**
Concrete Caveman is a ferocious force of a Deathpunk unit, with an uninhibited aggression that pushes the limits of genre. With origins in South Jersey, Concrete Caveman made Philadelphia their homebase, a decision with no regrets as they represent the underground Philly scene to the core.
The trio are not new to the music scene, playing in multiple bands together over the course of ten years. Mindless Flesh is one of the standout names from their early days, with Lord Scumbucket as the most recent band that Concrete Caveman formed from. As frontman Johnny's writing style developed a heavier and faster edge, it was time for the band to reform and rename themselves for a fresh, pumped-up vibe.
Once the musical wheels started turning in the early stages of this trio, they kept digging in to seek a sound that went even harder. Johnny tossed aside his childhood acoustic guitar in favor of something louder and more aggressive - mainly, his own voice - and cites Black Sabbath as where it all started for him. Sean started the drums at only four years old as he strove to be different from the guitarists in his family, and hasn't looked back, while crediting The Black Dahlia Murder as an influence. Jimmy feels he's more of a punk in a metal world, but has touched a variety of genres since the days when he picked up the bass to play music with friends in high school. The band acknowledges their influences while asserting they're not a "rip-off band", nor trying to imitate any other artist, but to make something new and different while drawing inspiration and combining each of their own styles.
Concrete Caveman unleashes a brutality reminiscent of the death metal that Sean and Johnny found a shared love of early on in their friendship. Vocals and riff-building by Johnny form the base of each track, with some lyrics and vocal contributions from Jimmy, as they then fill out the rest as a collective. They avoid traditional rock and metal structures while experimenting with a mix-and-match sound. "Grindcore length without the Grindcore label" is one way the band puts it, challenging each other's playing when it comes to speed and technique, pulling in blast beats, double bass, and twisting to a new tone.
The title track of their first full-length album says it all, with a "feral" and unhinged slant to their sonic attack. Feral was tracked over the course of a week, a feat that showed Concrete Caveman both the challenges and rewards of giving all of the rawness and realness of intense live energy heard in their shows. No click, no edits, just some mixing and mastering to clean up a few rough edges, with the help of Engineer Dan Angel and Producer Drew Boschetto.
Gorilla Doctors was Concrete Caveman's choice for a charity to donate the proceeds of their release, as part of Strange Mono Records' benefit label structure. The incentive comes from their collective interest in the cause, and Feral bearing a primitive theme with primate and caveman imagery to tie it all together with an underlying message that humanity needs to return to its roots. The band agrees that modern metal tends to be sterile and overproduced, and wants the old-school punk part of the equation that makes up Concrete Caveman to shine through, aurally and aesthetically.
Deathpunk is the term the band claimed to encapsulate their ever-changing and unexpected sound. Lyrically, they have political moments, but it doesn't dominate their message - more so critiques of the modern world, the state of affairs, and the obsession with technology and social media that can lead a society to destroy itself. 2021's riff-heavy Chasm EP, preceded by the 4-track release DEMO, demolishes the eardrums with violent sounds that Concrete Caveman aims to top as they continue their rampage.
Concrete Caveman forms the culmination of all the sounds this trio has explored so far, and these longtime buddies have stayed loyal to their local Philly underground origins as they continue to expand across the Northeast, Midwest, and beyond. They're breaking out of the basement and busting into garages, warehouses, abandoned sites, and even a swamp-bound cemetery - anywhere they can raid with an onslaught of Concrete Caveman frenzy.